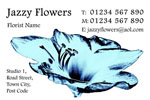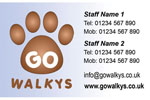 Abbott designs have created many corporate logos and brand identities, we have also updated some existing logos.
Corporate identity is the most important part of any new company. A good logo must work in all forms of print and digital media. It should be symbolic and instantly recognisable at any size.
A strong logo can be expanded into a brand, using particular colours and design details to theme product lines or documents. Effective branding ensures a professional look, and separates you from the competition. We can create complete brand packages, including logos, business cards and letterheads.
Online presence is key, which is why we also offer consultation on new company names and logos. Thorough research in your business sector is crucial in establishing your company as a unique entity online.



© Abbott Designs Ltd 2014
Bradford, Leeds, Keighley, Wakefield, Huddersfield, Manchester, Shefield, Aylesbury, Hemel Hempstead, Amersham, High Wycombe, Bicester, Buckingham, Milton Keynes